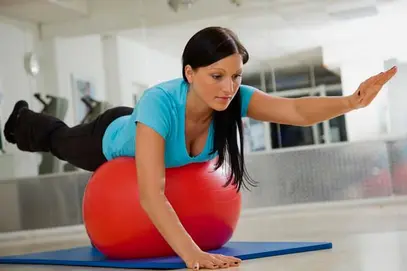 The integrated medical team at Willis Wellness Group offers rehabilitation services so you can overcome acute and chronic pain. Located in Florence, South Carolina, Ray Willis, DC, and the team have 10 years of experience in providing effective, natural solutions to pain and disability through their rehabilitation services. To schedule a visit, call us at (843) 665-6777 today.


What rehabilitation services are available?
At Willis Wellness Group, the team offers the following rehabilitation services:
Regenerative medicine
Spinal decompression therapy
Therapeutic exercises
Soft tissue therapy
Massage therapy
Electrical stimulation
Hot and cold therapy
Postural exercises
Rehabilitation services can be used to recover from various types of pain or from an injury. Team members can also help you use the services to reach health and exercise goals. Rehabilitation services are popular among athletes and exercise enthusiasts looking to improve their strength, flexibility, and stamina or to recover faster after workouts and sporting events.


What are the benefits of rehabilitation?
Each type of rehabilitation therapy offers its own unique benefits, including:
Decreased recovery time after exercise, injury, or surgery
Increased muscle strength and flexibility
Reduced muscle pain and stiffness
Improved range of motion
Faster tissue healing after injury or surgery
Decreased pain and inflammation
Increased blood flow to injured tissues
Depending on your condition and health goals, the team may recommend one or more therapies to address your concerns. Most therapies can be performed in the same session, though you may need a series of visits to get the maximum benefit.


When is rehabilitation recommended?
Rehabilitation is recommended for chronic pain conditions and acute injuries, including sports injuries. Common reasons to get rehabilitation services include:
Whiplash
Cervical spine issues
Arthritis
Knee pain
Shoulder injuries
Lower back pain
Sports injuries
Recovery after surgery
Based on your diagnosis, the team may recommend rehab services as part of your treatment plan.


What happens during a rehabilitation session?
When you arrive for your rehabilitation session, wear athletic clothing and bring water and a towel. Your session will typically begin with therapies to relieve pain, including electrical stimulation, hot or cold therapy, and gentle stretching. Soft tissue therapy may be recommended, which could require your provider to work on your bare skin. If this is the case, you may need to change into a treatment gown or have towels draped over your skin.
Next, therapeutic exercises may be used to improve your muscle strength and coordination. These exercises may be performed with your own bodyweight or may require dumbbells, resistance bands, or other exercise equipment. Your provider will guide you through the exercises to ensure they're performed correctly.
After you've completed your exercises, your provider may take you through a cool-down phase with light cardiovascular exercises or stretching. You can return to your normal routine once your session is over.